TIRE SERVICE
Please check our service specials page regularly to obtain the best deals on repairs and maintenance.
Benefits of Tire Service
Tire service is a foundational part of your overall driving experience. If your tires are not properly inflated, balanced, and rotated regularly, you will not enjoy driving your Toyota. Good tires will make the road seem a whole lot smoother and make those long commutes comfortable. Proper tire inflation and tread wear have a direct correlation to your fuel economy and handling. You may think that highway is bad when your Toyota vibrates and shakes like you are off-roading. But, in many cases, your tires are the real cause of that rough ride and pulling.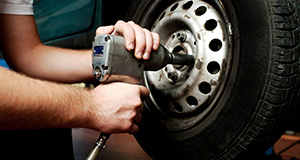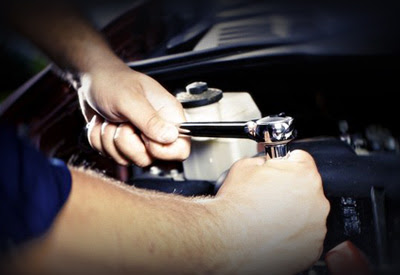 Customer Reviews


Philpott Toyota
2229 US-69 Nederland, TX 77627
Serving
Nederland

,

Beaumont

&

Orange

When your Toyota begins to malfunction, you have often overlooked preventative maintenance and the early signs of the problem developing. Don't let those problems grow into something significant. If your Toyota doesn't feel like it is performing accurately, our expert technicians will thoroughly inspect and document the issues they think you are facing. They will diagnose and repair your vehicle to avoid the toll of having to replace a full set of tires or an expensive overhaul of your front end steering components. Our service center is equipped with sensitive factory computer equipment that is designed to communicate and adjust all your onboard computer technology.

We hire the best ASE certified technicians and additionally provide them with the expertise of the Toyota engineers who designed your vehicle. They are regularly receiving factory training to service the latest models inside and out. Our technicians are armed with nuanced factory manuals that empower them to go through the step-by-step highly-technical procedures required to diagnose late model autos. We have the latest machines to balance your tires and the vehicle-specific styles of tires in stock to ideally fit your driving needs.
Philpott Toyota Service
Our dedication to preserving the lifespan of your vehicle and that new car driving experience starts with factory authorized parts. We only install OEM (Original Equipment Manufacturer) parts with a limited lifetime warranty. That ensures that you get the replacement parts calibrated by the engineers who built your vehicle. You may regret installing aftermarket parts used by other shops. They typically buy these parts from wholesalers at pennies and resell them for hundreds of dollar. These knock-off parts are designed to fail so that you come back for more service and buy more parts.
Our team does not need the headaches or damage to our reputation by luring you into that treacherous web of repairs that parts of uncertain origin can cause. We have a different business model that relies upon efficiently servicing a large volume of happy customers who spread the world to multiply our franchises. Our technicians work on a salary and prorated hours and have no personal desire to generate business by installing problematic parts or neglecting severe issues. If you are not happy with the overall Toyota experience, we are not going to be able to buy autos in the large volumes we need to stay profitable. We have the reliable service and business model you can count on. Call today to book your tire service appointment.